Moonshine Apron for Macera Taller-Bar
In our collective imagination, we associate distilled spirits with old pickup trucks and clandestine clubs. So when a friend and customer placed an order with us for Macera Taller-Bar, the days of Prohibition popped into our minds, with underground distilleries and aprons.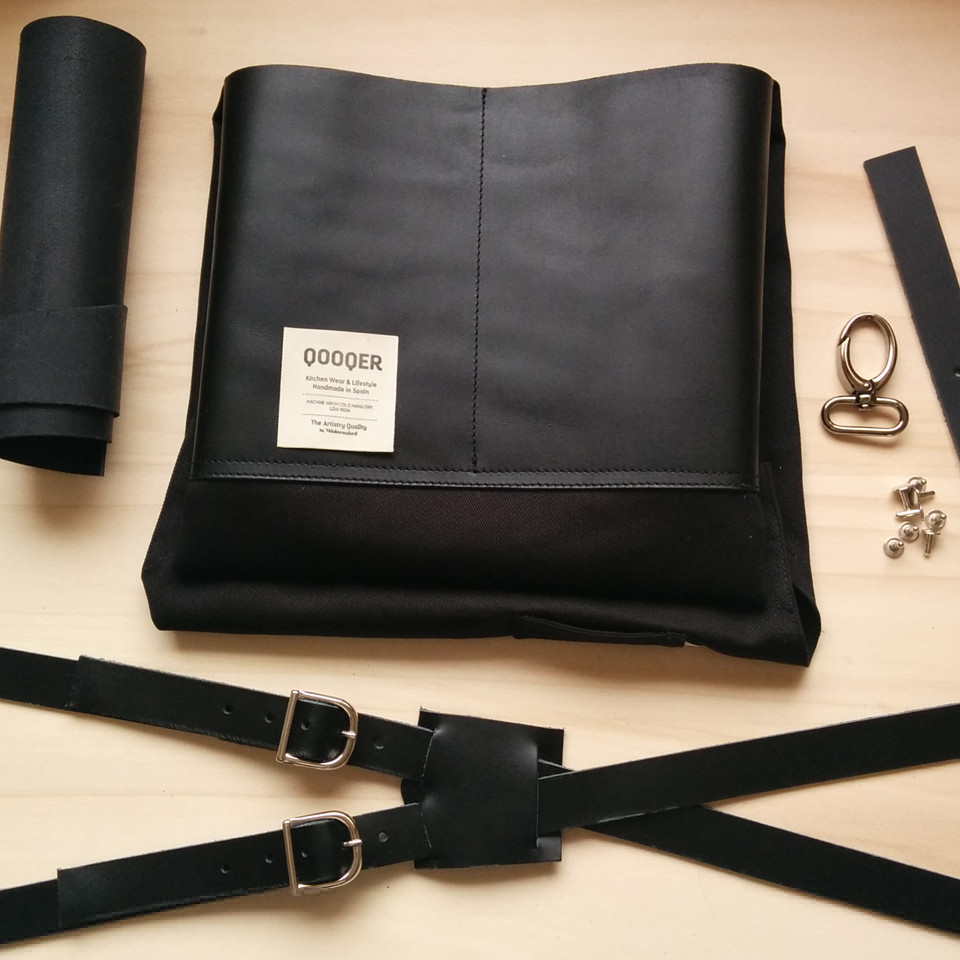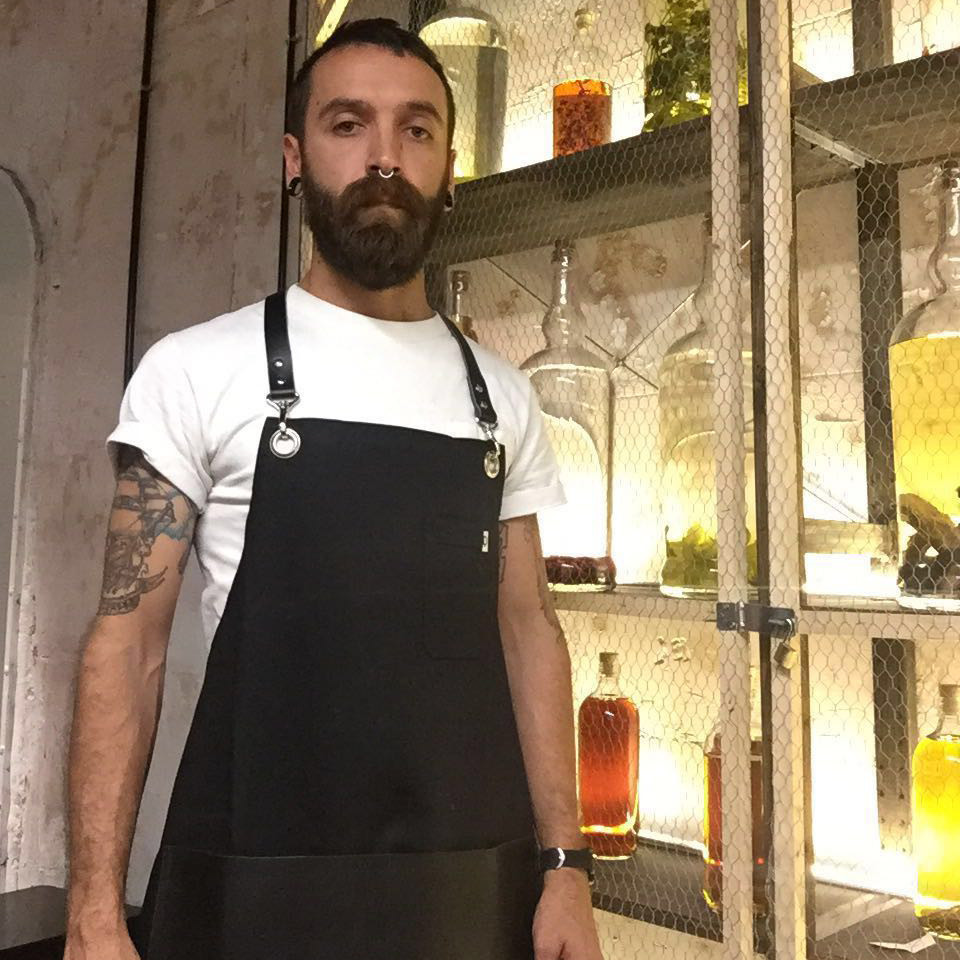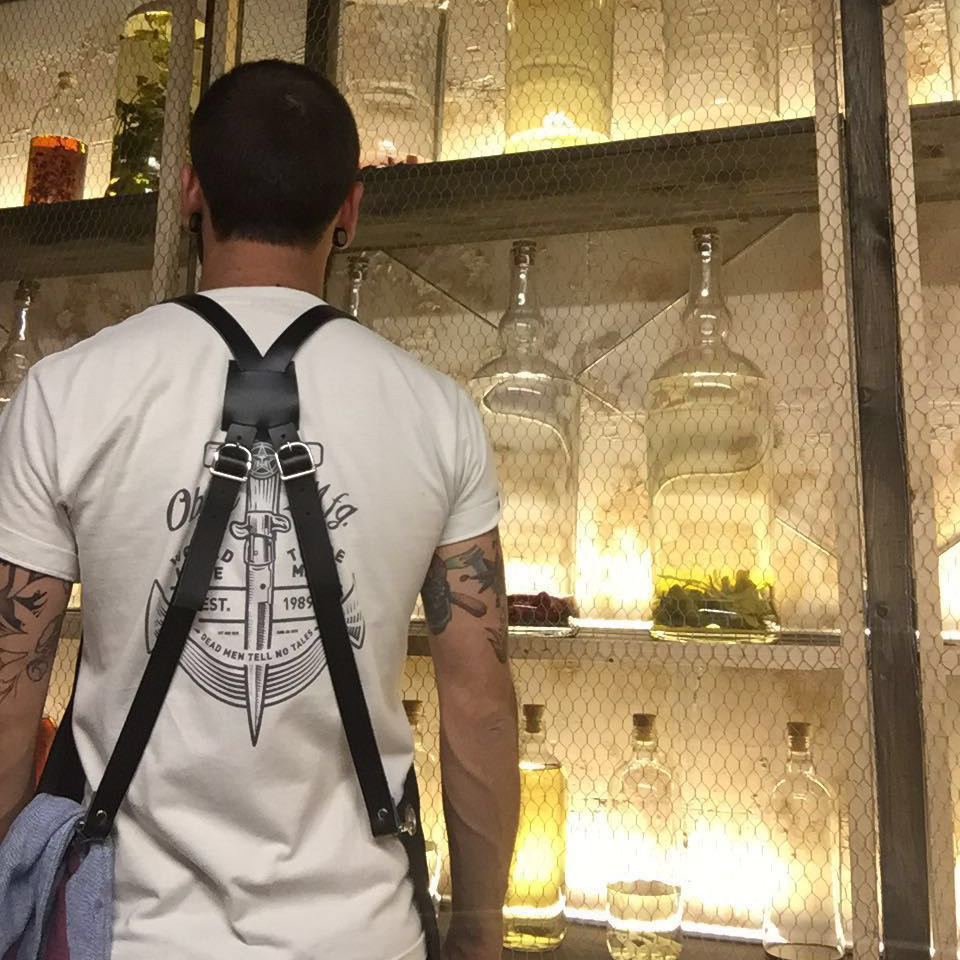 Macera Taller-Bar is a project rooted in tradition but with its eyes set on the future, forging a new path in the hospitality industry. A new bar concept born in Madrid that has now opened its new headquarters in Barcelona. Macera was born from a passion for cocktails and a love for classic Spanish liquors like patxaran, orujo, and more.
Inspired by the admiration we feel for the work Narciso, its creator, has done, and also for the aesthetic of the American moonshiners of the 1920s, we have produced this apron which we call "Moonshine Macera". The apron is made from 400 gr. durable canvas, with leather details like the large central pocket and cross-back straps that imbue it with character and strength. We have manufactured this apron completely in black, alluding to the darkness in which producers of moonshine whiskey had to work. We hope the folks at Macera enjoy wearing it as much as we enjoyed creating it.
This bar is a must-see on your trip to Madrid or Barcelona. The coolest bar of the moment with the best drinks. You have been warned: don't miss it!
Calle de San Mateo, 21, 28004 Madrid
Carrer Nou de la Rambla, 102, 08001 Barcelona