Customization with logo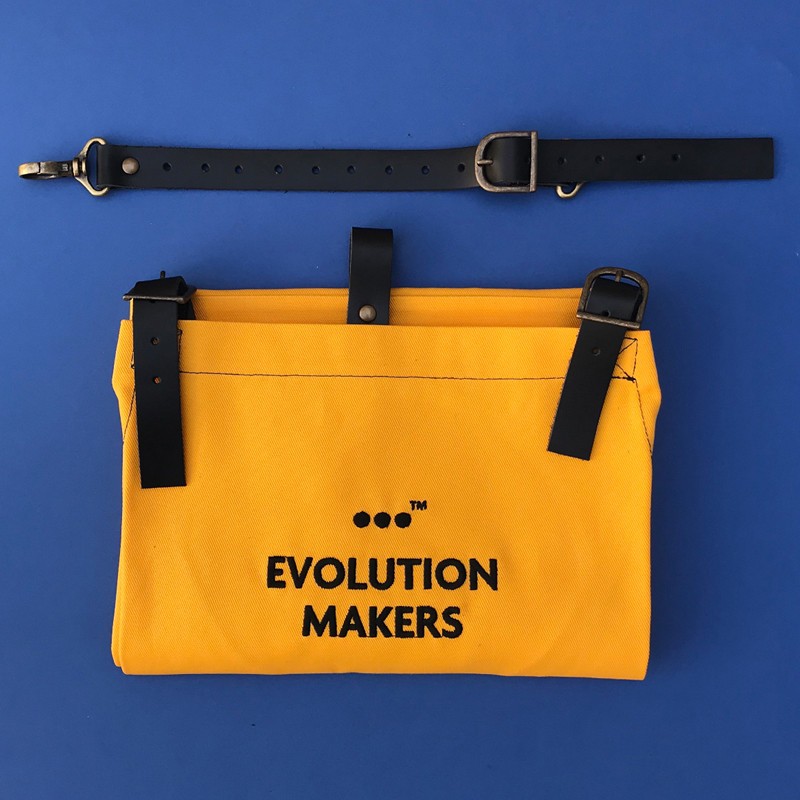 You're one of a kind, so prove it! Express the personality of your business in every last detail.
Showing off your logo on your uniform, whether on an apron or a shirt, helps build an identity for your work team.
Embroidery
Embroidery is the fastest option, with the smallest minimum order requirement and with the best results after washing and ironing. Your logo will look brand new for a long time!
Minimum quantity 6 units
Delivery time 8-10 days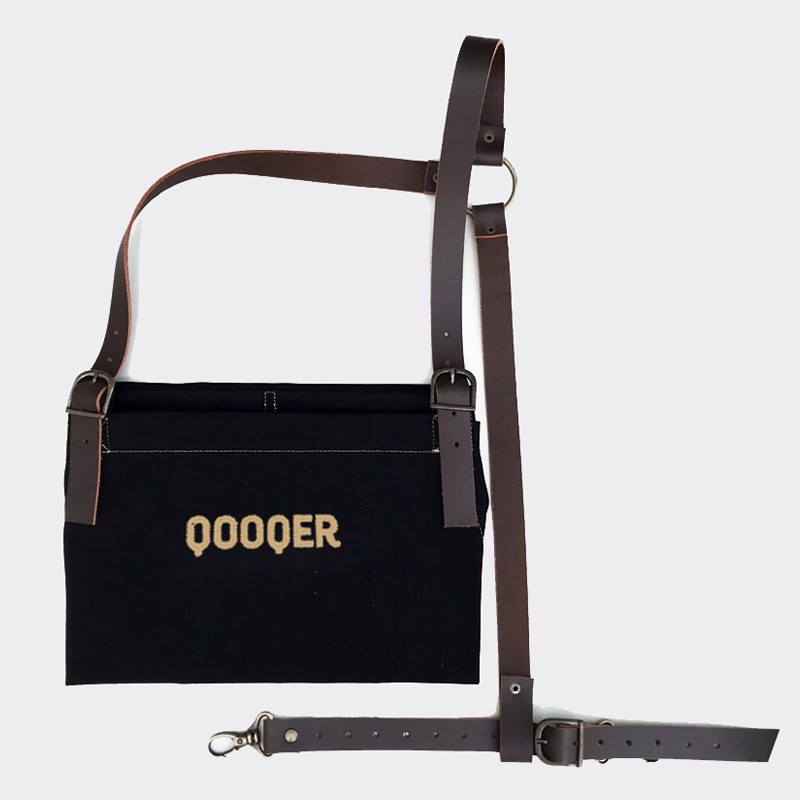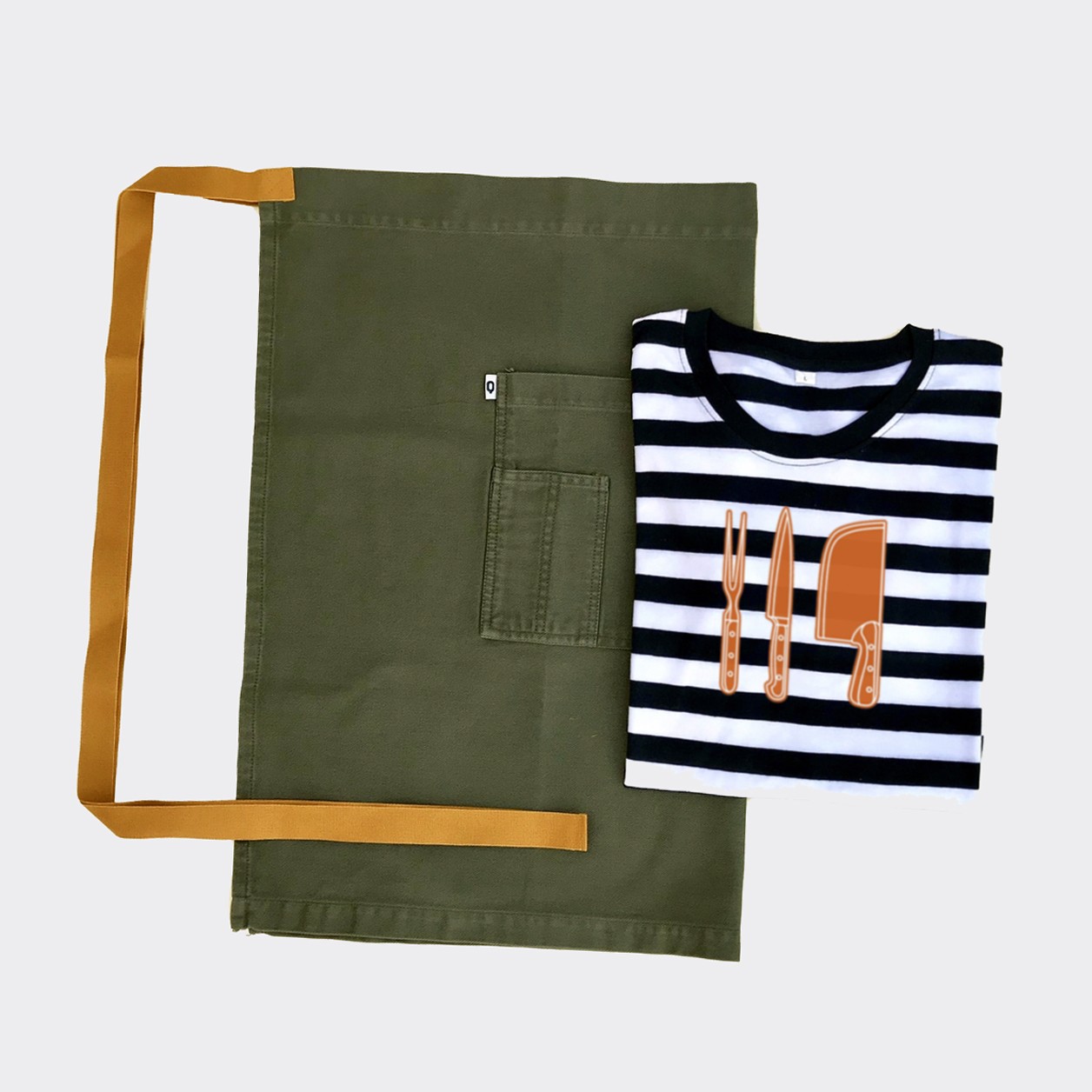 Screen printing
A good option for customization when your logo is very complicated and for larger than usual formats.
Minimum quantity 30 units
Delivery time 18-20 days
Patches and pins
This customization method is very charming and has a certain retro vibe.
Minimum quantity 50-100 units
Delivery time 20-40 days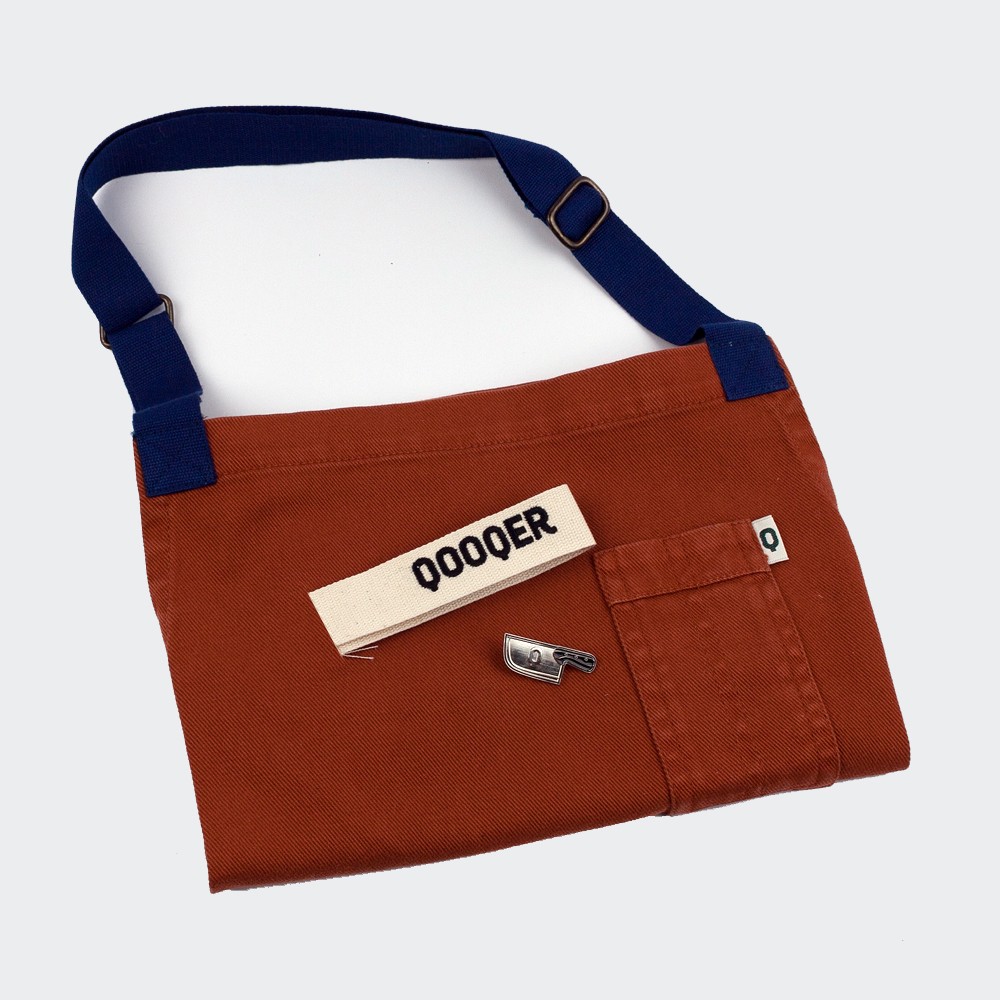 How to do it? Simple:
Send us the form with your logo and tell us the model of apron or shirt you want, and how many units you need.
We'll give you a quote and send a mock-up so that you can see how your logo looks and make any necessary corrections.
After corrections, you make the payment and we get to work.
You receive your order on the indicated date.