Cake Shop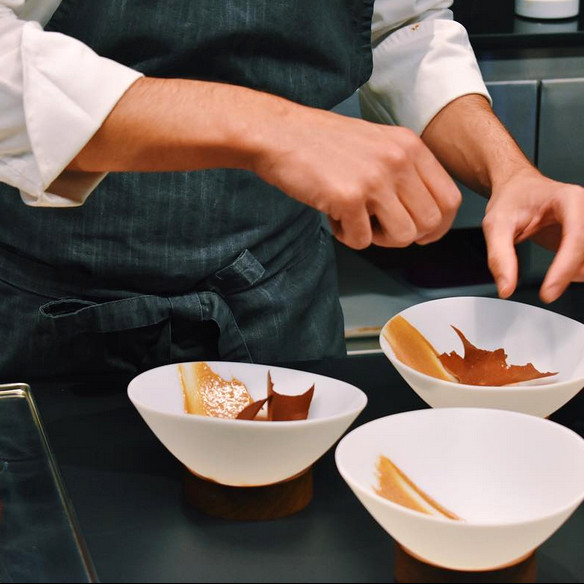 Cocina Hermanos Torres Restaurant
When we walk into a cake shop, all of our senses are heightened. Products are sold by smell, taste, sight… and in that sensory experience, both the space and the uniform play a very important role.
At Qooqer, the sweet taste of the cakes isn't enough to distract us when we design a bakery or cake shop uniform. Pieces that are functional, comfortable, and with a modern look so that you can't wait to put on your uniform each day. Are you bold enough to add a touch of something different to your business?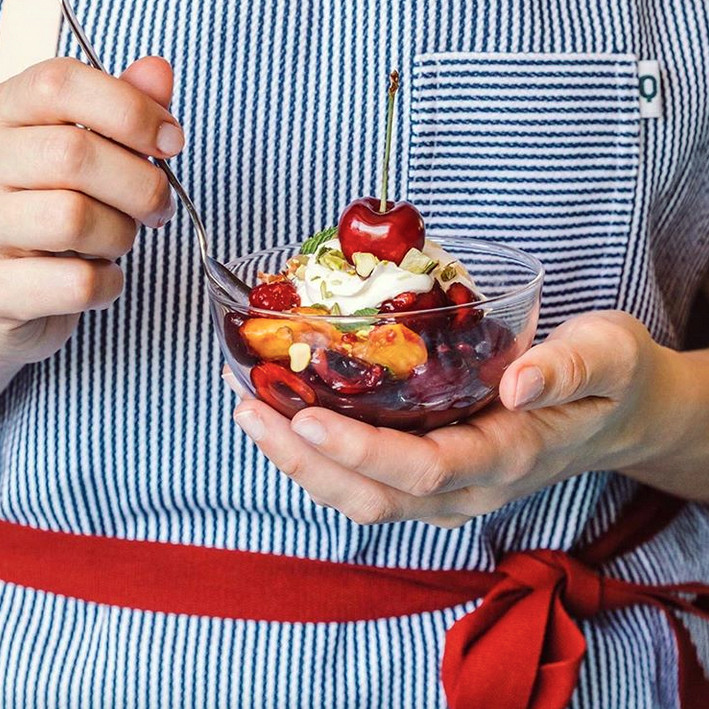 Plateselector Magazine
In pastry shops, uniforms need to make things easier for workers, but they also must be able to convey the spirit of the company. In our collection of bakery uniforms, you can find a selection of t-shirts and aprons in a wide range of colors, textures and materials. Very comfortable and practical garments with a fresh, contemporary look.
At Qooqer, we design all of our cake shop uniforms taking into account even the smallest details so that they become the strongest ally for your employees. The quality in the craftsmanship and in the materials will give you a uniform that stands up to the test of time and frequent washing. Discover the entire collection and ask about our customization options to help you strengthen your business' brand image.