Uniform with style: We help you choose the perfect uniform
When planning a business in the restaurant industry, there are many factors to consider: your staff, your space, your menu… On such a long list, you might overlook the uniform, but in truth, it's an essential part of the image and operation of your restaurant.
The perfect uniform isn't just a reflection of the business' personality, it's also a work tool that your employees will have to utilize every day. But how do you choose the perfect uniform? Here are some tips from Qooqer to help you select the best uniform for your restaurant business.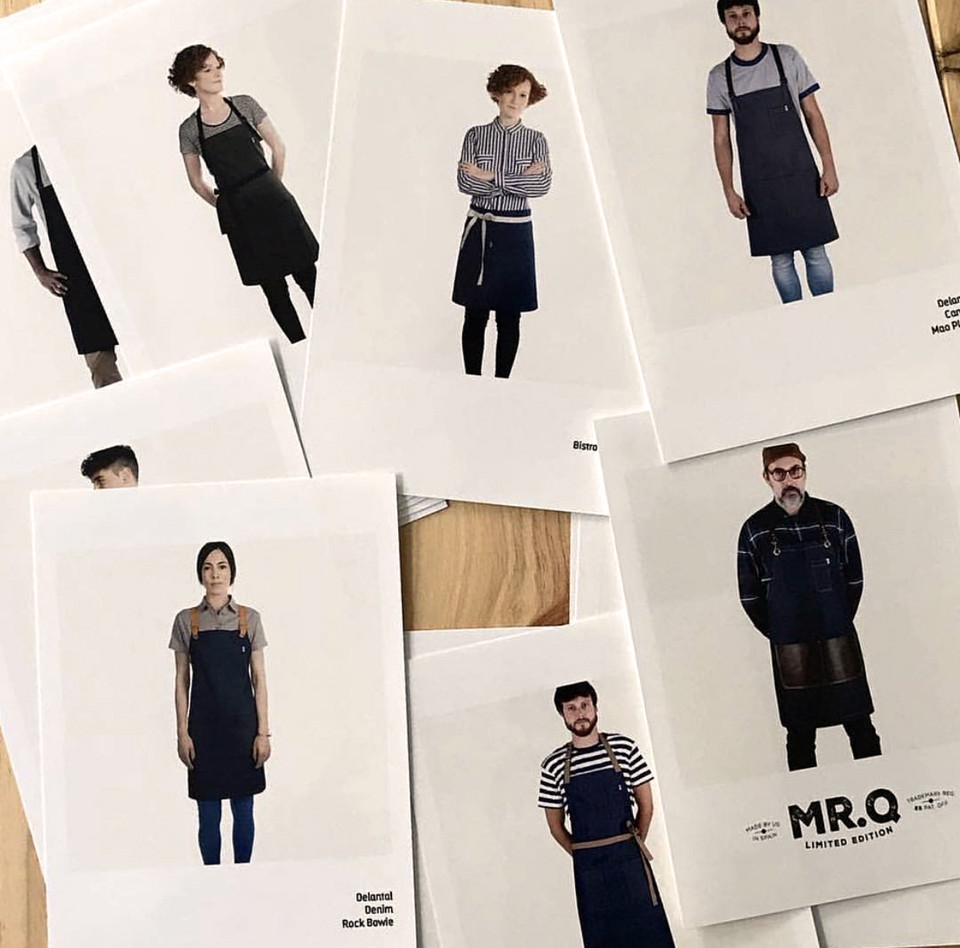 What type of business are you running?
The values that define your restaurant need to be reflected in its uniform. The clothing your workers wear will be part of the marketing of the establishment, which is why you can't overlook it when designing your brand image. We love to be part of this process, proposing different ways of reflecting your personality in work clothes.
The restaurant Ambivium de Pago de Carraovejas wanted to express their philosophy through their uniform. That's why we created the Ribera Gray Apron. An apron that, like the restaurant itself, was inspired by the world of wine and naturally sourced materials.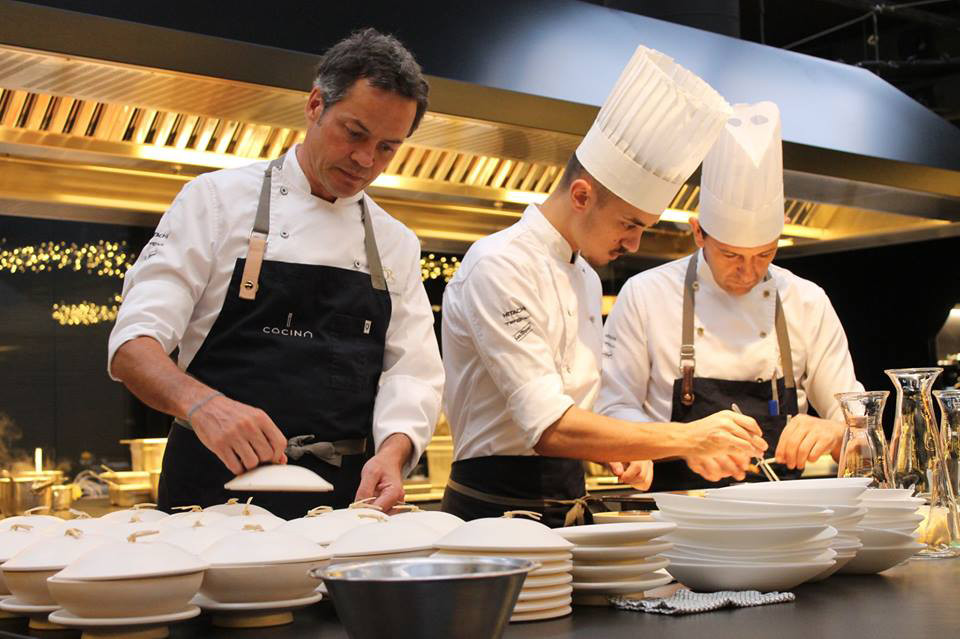 [ editar ]
What does your staff need?
Always keep in mind the tasks being done by the people who will wear your uniform. Do they need large pockets to store things? Do they need to be able to get changed quickly? At QOOQER, we adapt our designs to the different needs of each business so that the uniform makes work easier for whoever wears it.
Always use comfortable and durable materials
Work uniforms are worn every day and must be washed frequently. Always opt for quality materials that are comfortable for your workers, who will ensure you don't have to make a new investment in your uniforms too often.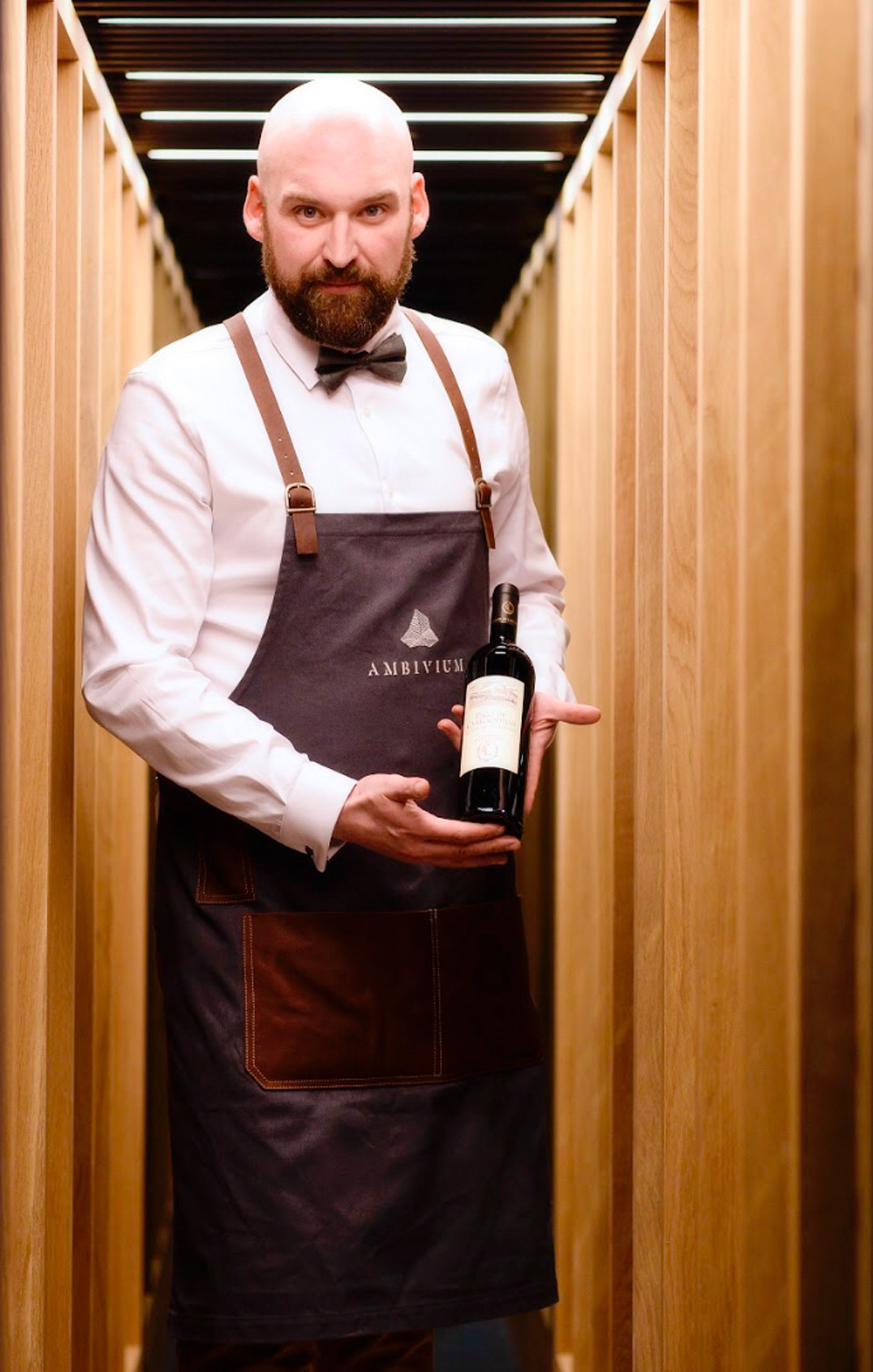 The kitchens at Honest Greens, led by Chef Ben, needed uniforms made with durable, resistant materials to stand up to the intense shifts worked by the cooks and waiters. That being said, without forgetting the importance of comfort, lest the uniform get in the way of their creativity.
In the kitchen, they wear our Ginger Army Apron, made with removable leather straps to make washing easier and soft but resistant cotton that guarantees a long life for the uniform.
For their waitstaff, Honest Greens selected the Grados Chocolate Apron. A very functional apron with large pockets, allowing the waiters to quickly and conveniently store everything they need for work.
And last but not least: Choose a uniform that you'd want to wear every day
Even it you're not the one wearing it, pick out work clothes that you would want to use. The uniform is a key piece of the company's marketing, and the same way you are proud of your typeface or décor, you should feel that your uniform represents your business.
The Torres Brothers chose our aprons as part of their brand image for their two Michelin star-restaurant Cocina. The Grados Isla Apron is a piece designed to transmit the elegant, carefree style of the chefs and their team.
In their Madrid Restaurant Dos Cielos, led by Damian Gonzalez, they use our Grados Bruno Apron. Same apron, different combination of colors to give each kitchen its own special personality.
At QOOQER, we make fashion for work. Let us know what you and your restaurant need so we can create the perfect uniform for your business together.