5 Good Reasons to Use an Apron in Your Business
In an industry as competitive as hospitality, attention to detail makes all the difference. Choosing the right uniform for your business adds substantial value to your image.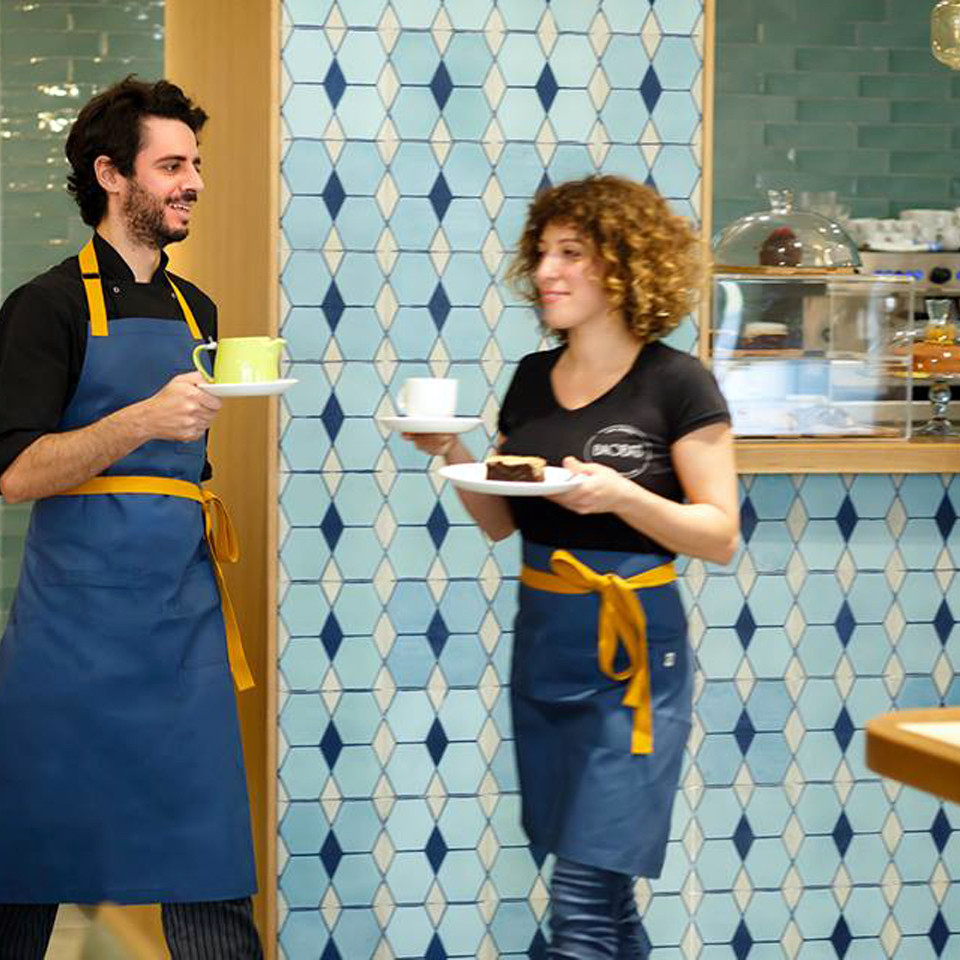 Creating a good brand image is essential in order to differentiate yourself and be able to stand out among your competition.
When talking about brand image, there are many aspects that determine how your project's image is conveyed to your audience: décor, logos, social media and, of course, the image of your employees.
Your wait staff are the first and main point of contact with your customers. Their personal image is essential in defining the experience that you want your customers to have in your business. Giving some uniformity to that image and making it work in your favor should be one of your top priorities.
One of the best options for uniforms for your employees is a quality apron, and we'll tell you why:
The apron is a trend that is here to stay; it gives your business a fresh, modern image.
It provides a feeling of uniformity in a single garment, conveying notions of professionalism and friendly, quality service to your customers.
They are unisex and suitable for people of all sizes, which reduces your costs considerably.
You can choose from many materials and designs; find the one that best fits your business!
Uniforms make your workers feel like part of a team, and makes them identify more strongly with the goals of your business.
They are the perfect place to display your logo, an important element of communication. Personalize your aprons!
The best restaurant professionals have already taken the apron out of the kitchen and into the dining room. What are you waiting for? Contact us today.
Pic: Restaurant Baobab