Cooking in Dos Cielos Madrid Restaurant
In downtown Madrid, tucked in the Gran Meliá Palacio de los Duques, inside the old stables, is Dos Cielos Madrid. Qooqer joined the kitchen team of the new restaurant with the Torres Brothers… and we showed off a bit.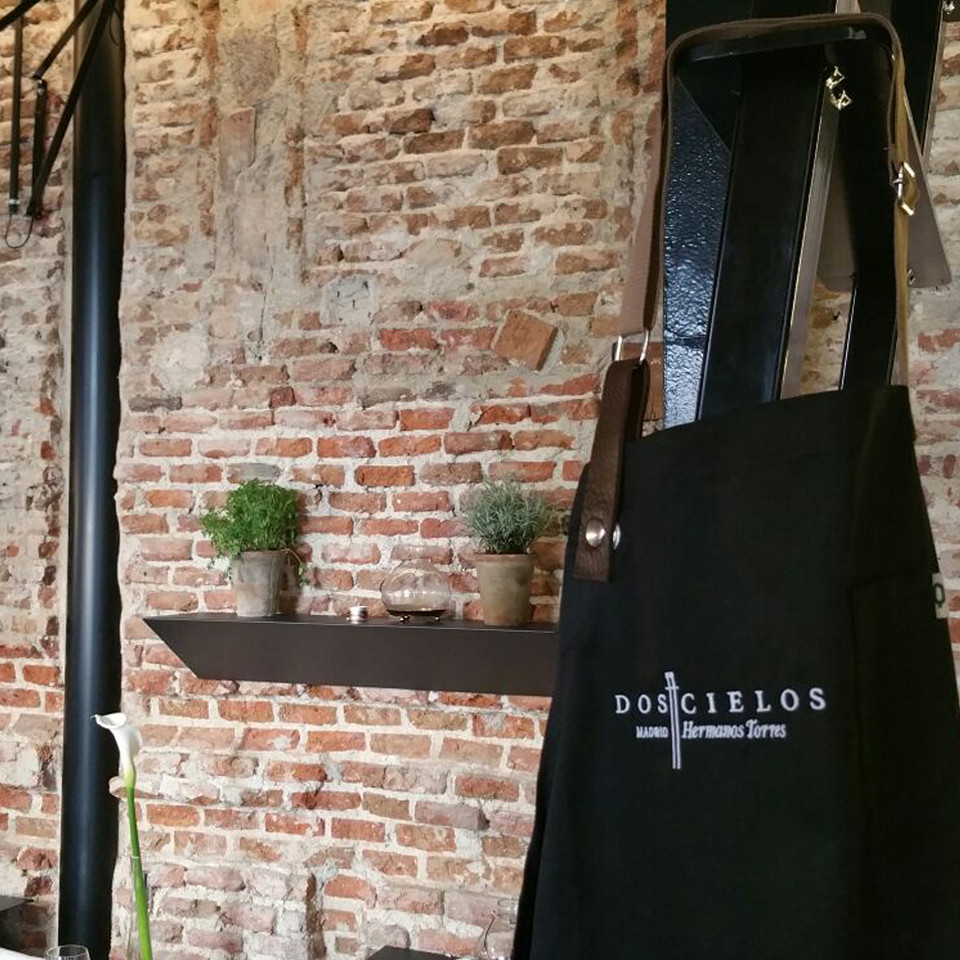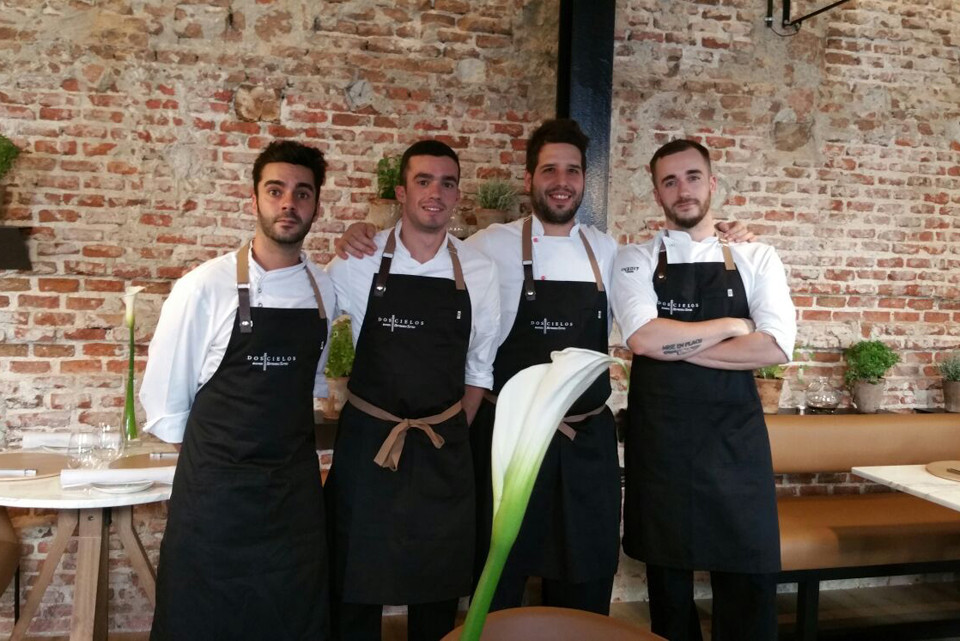 These famous Spanish chefs knew that after their award-winning restaurant Dos Cielos in Barcelona, they needed a good reason to open a second restaurant. This magnificent space was the perfect justification to create Dos Cielos Madrid. A careful restoration and loving decoration down to the smallest detail have updated and redefined these stables with more than two centuries of history. Its historic garden is home to a new patio for a Madrilenian night.
The menu at Dos Cielos Madrid follows the brothers' philosophy of "cooking memories". Additionally, they have added a few nods to a more traditional Castilian cuisine in their new home. Daily operations at the restaurant are managed by Damián González as Executive Chef.
Qooqer had the pleasure of dressing the heart of Dos Cielos Madrid—its kitchen—in the Grados Bruno Apron. We are happy and grateful to be a part of this beautiful project. We feel like we're home here.
An absolute must on your gastronomy tour through Madrid.
Cuesta Santo Domingo, 5, 28013 Madrid. Spain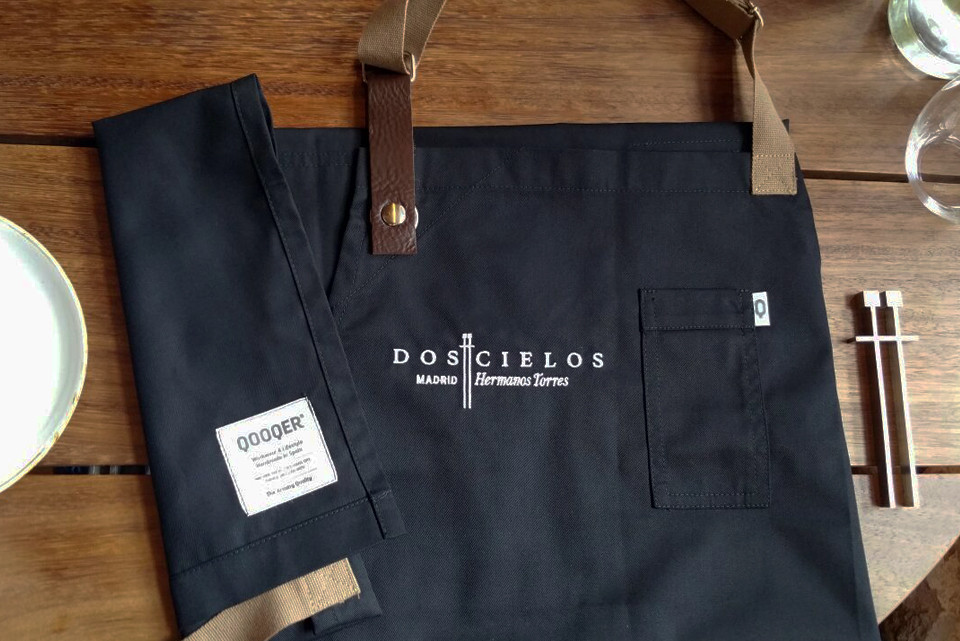 Fotos cortesía Dos Cielos Madrid.