Custom aprons for Ambivium Restaurant at Pago de Carraovejas
Pago de Carraovejas is one of the most renowned Spanish bodega. Qooqer dressed the dining room and kitchen staff in custom aprons for Ambivium, its new restaurant.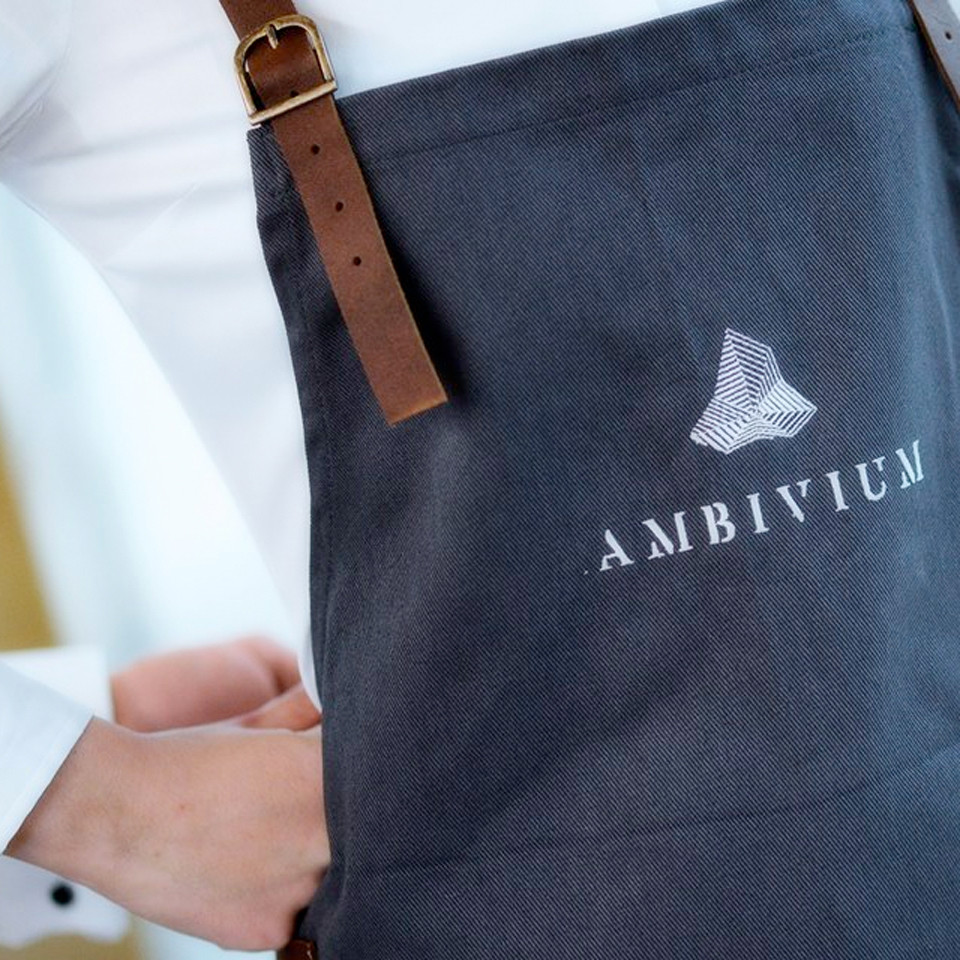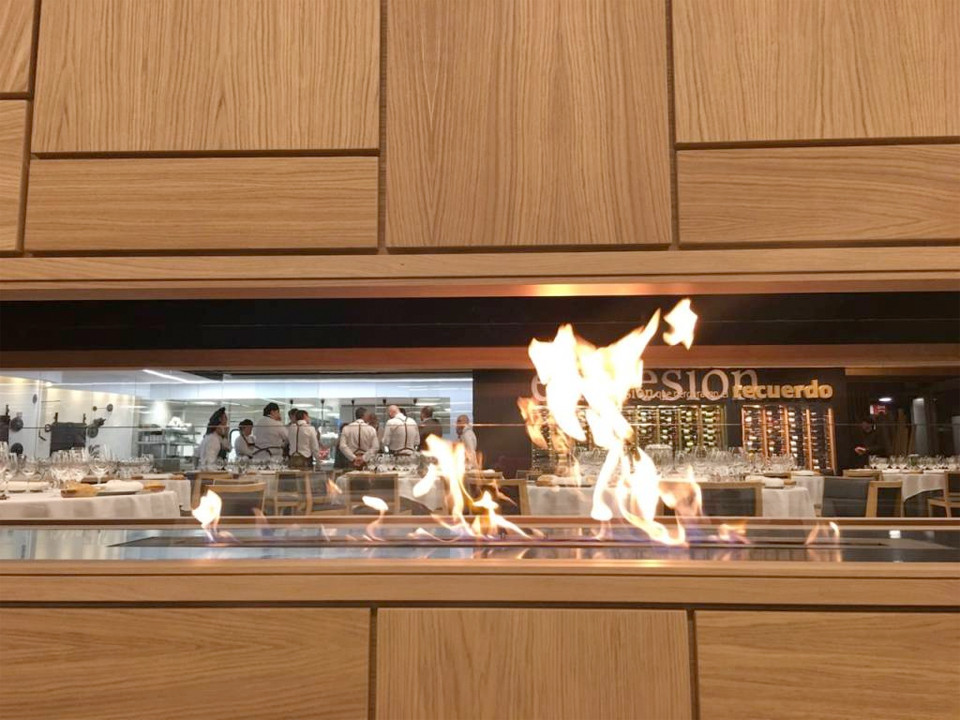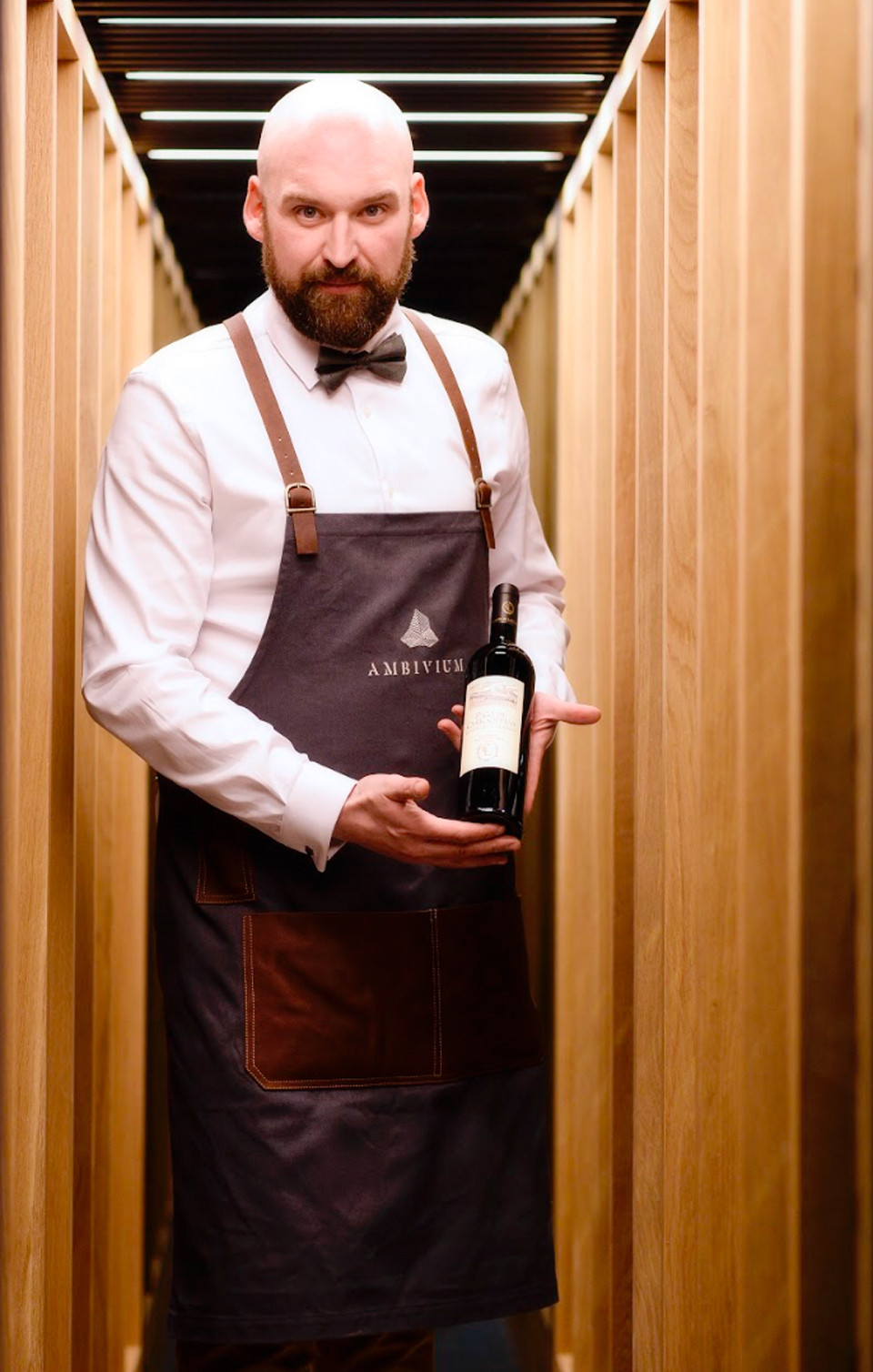 The estate and bodegas of Pago de Carraovejas are within the Ribera de Duero designation of origin in Peñafiel, in the province of Valladolid. Its new restaurant, Ambivium, has arrived to broaden their gastronomical selection. Its contribution is the innovation of today's generation combined with the wisdom of tradition. With a kitchen led by Marina de La Hoz and the dining room managed by Luis de Miguel, the quality of both the ingredients and the processes continues to be the soul of the project.
Creating aprons for the uniforms of the dining room and kitchen at Ambivium has been a true pleasure. We fully identify with Pago de Carraovejas' philosophy of quality and craftsmanship, and so we felt completely at home working with them.
For the dining room, we designed custom aprons. A Sommelier Apron apron in 320 gr. cotton, gray, with a pocket and straps in aged Spanish leather. The kitchen staff, on the other hand, shines in our Grados Black Apron with some slight modifications.
We love seeing the results of our work in such a special place, and we are just dying to sample from their menu and winery. So, we'll see you at Ambivium!
Camino de Carraovejas, s/n, 47300 Peñafiel, Valladolid, Valladolid. Spain