Interview: Illustrator Coco Dávez wears our apron
Coco Dávez is a multifaceted artist who seems to make everything she touches shine. Self-taught, illustrator, painter, lover of photography and fashion… she herself seems to be part of the pop iconography of her work.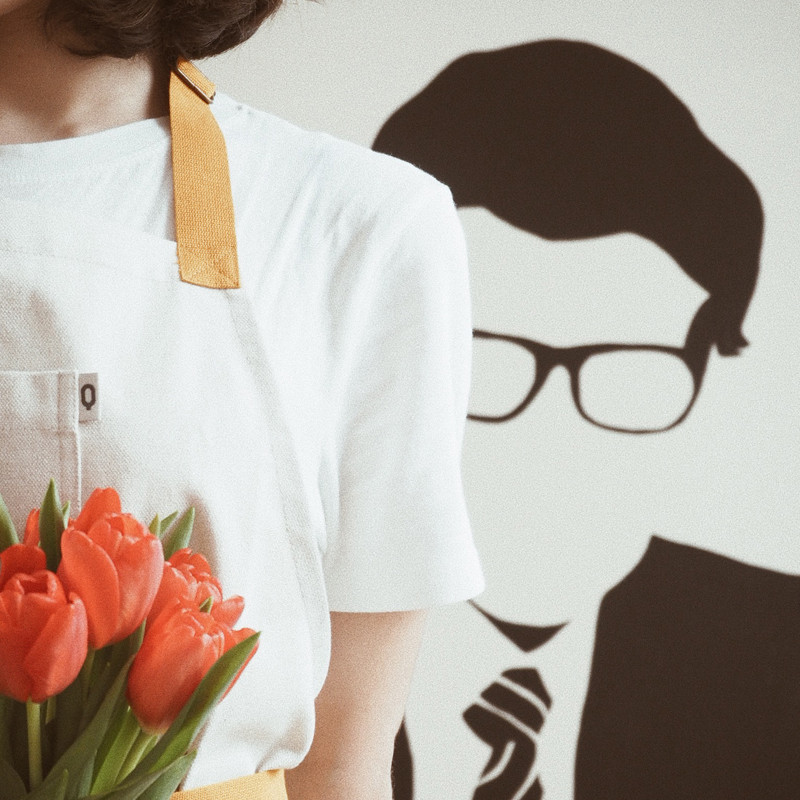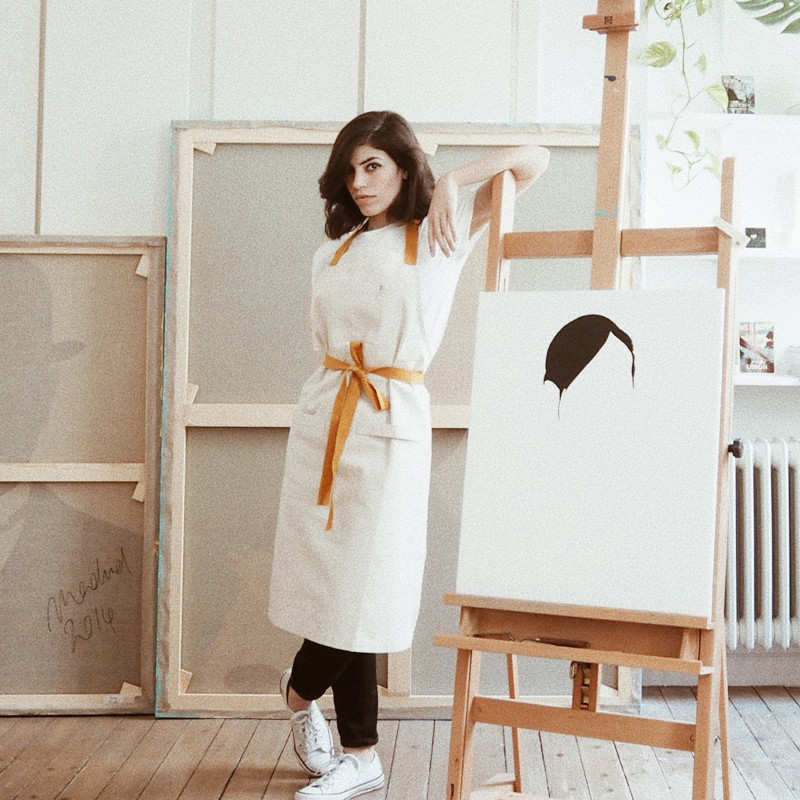 Born in 1989 in Madrid, she works as a regular illustrator for El Mundo and has collaborated with major brands, such as Ron Barceló and La Compañía Fantástica. In her latest series of portraits, "Faceless", color is the protagonist, and through it, a parade of contemporary culture icons like Picasso, David Lynch, Basquiat, Jean-Paul Belmondo, Cher, Patti Smith…
Coco Dávez loves to wear aprons and the yellow color … We love her… And the rest is history.
Aprons: in the kitchen or in the studio?
Always the studio. (Although I hope to be spending more time in the kitchen).
A dish that brings back memories
My grandmother's huevos encapotados (eggs covered in béchamel, breaded and fried, delicious) were (and still are) happiness in food form.
And a drink?
Bloody Mary, please.
We're coming to dinner. What are you making?
I'd make you my star dish, pasta carbonara (the authentic kind, with egg and parmesan) with wild mushrooms, bacon and a touch of black pepper.
Would you share with us your most exciting project for 2017?
Well, the biggest project will be a book that, if everything goes well, will come out around next Christmas from the hand of Lunwerg, Planeta.
Your playlist for cooking or working… give us a song, please!
Right now I'm looping "Dirty Loverstuff" by Fanuelle.
Coco Dávez is wearing our Safron Linen Apron
Pics by Coco Dávez