Cocina Hermanos Torres Restaurant, the 2 Michelin star restaurant by the Torres chefs in Barcelona
The Hermanos Torres celebrated the grand opening the 2018 summer in Barcelona of one of the most highly anticipated restaurants on the national scene, Cocina. And old tire warehouse converted into a fabulous restaurant where the Torres brothers strive for their third Michelin star. Qooqer is proud to outfit this innovative project.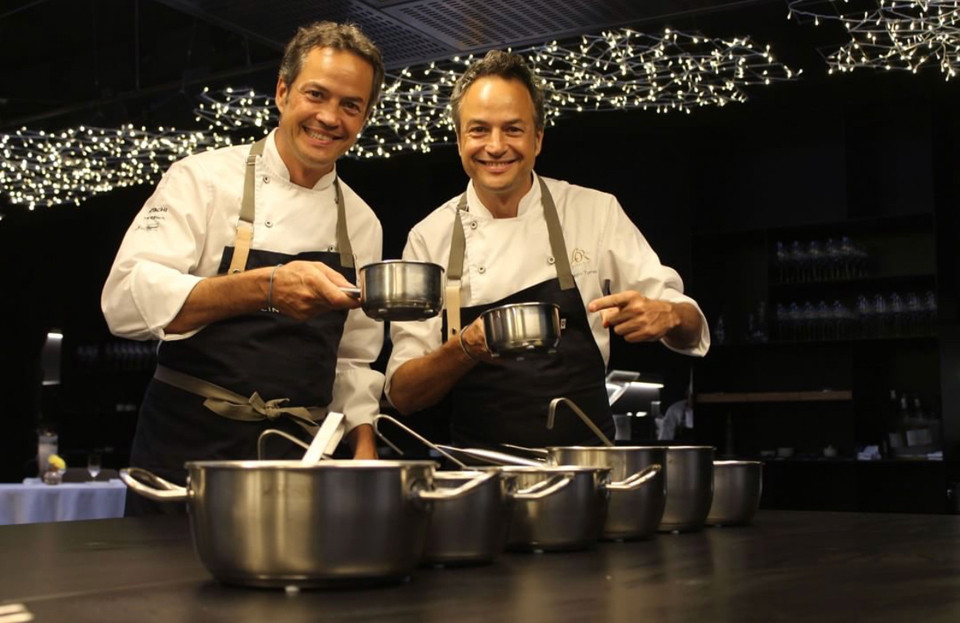 Nothing in this restaurant fits the old paradigms. The 800 m2 space is the sum of several concepts: kitchen and place of training and innovation in gastronomy, communication, sustainability and health. The kitchen is the focus of the concept, to the point that the Torres brothers define it as "a kitchen where you eat". Nine specialized kitchens that occupy the heart of the space and take up 70% of the available square footage.
The dream of two brothers, Sergio and Javier, who began cooking with their grandmother Catalina, is now a reality. The Ship of Dreams is running full steam ahead. This establishment's cuisine is in line with their previous projects: featuring seasonal products, respecting their flavor and taking the utmost care with aesthetics. A cuisine that runs in the family, with lots of work and innovation behind it. The menu, along with some of the décor, changes with the seasons, and right now autumn has just arrived in Cocina.
The entire staff at Cocina, some 50 employees, wear the Grados Isla Apron customized for them with army green ties and their logo. We're proud to be part of the crew on this Ship of Dreams.