Tattoo Artist
Being a tattoo artist requires lots of discipline and talent. At Qooqer, we love talent and creativity, and that's why we've worked to create a line of clothing and accessories for tattoo artists.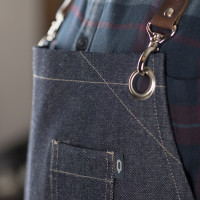 Cargando más productos...
Unique pieces made with lots of love and attention to detail so that they fit perfectly with the aesthetic of your business. Aprons made from leather, denim and more, resistant and unique, that you'll want to show off while you work.