Florist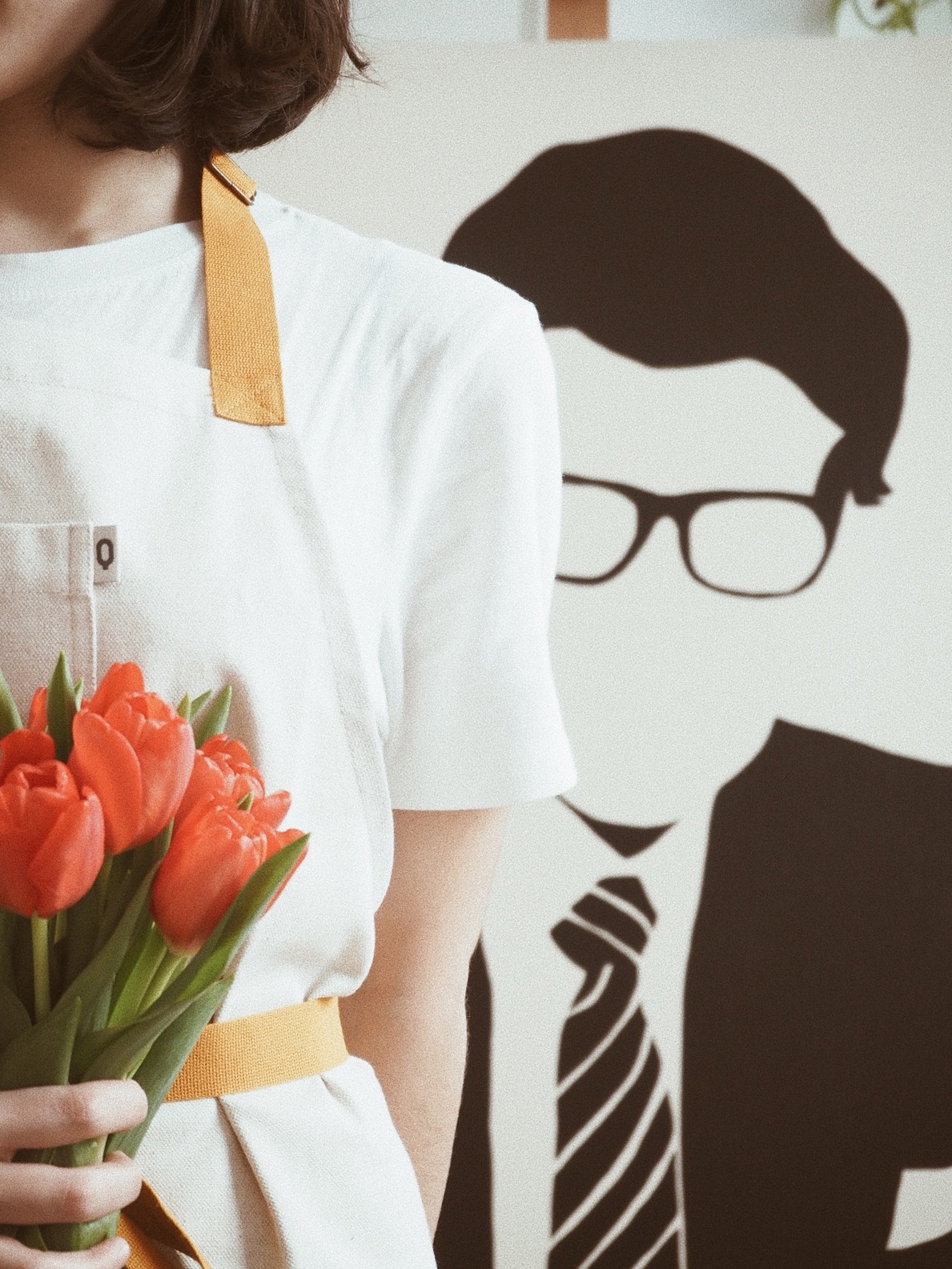 Foto de Coco Davéz
At a florist's shop, everything counts in offering the best service to your customers. In this trade, uniforms have to not only protect workers' clothes, but also serve as a tool to make their job easier.
In our collection, the florist's apron has been carefully created to meet all the needs of the profession. Classic cuts with modern, refreshing accents to give them a unique personality. Want to hear more?
At Qooqer, we want to transmit the beautiful colors of your flowers into your uniforms without sacrificing functionality. Our apron for flower shops is very practical and resistant, essential characteristics to ensure your uniform is with you for a long time. Following the style that defines us, we have designed each model with very durable fabrics and included large pockets so that you can carry all the tools you need for your daily work.
Combine Qooqer's florist's aprons with a wide variety of t-shirts from our catalogue and get a comfortable and original uniform that reflects the unique character and image of your business. Discover a colorful variety of work clothes to face your day in comfort and style. Fill your uniform with style and color!