Customize with your logo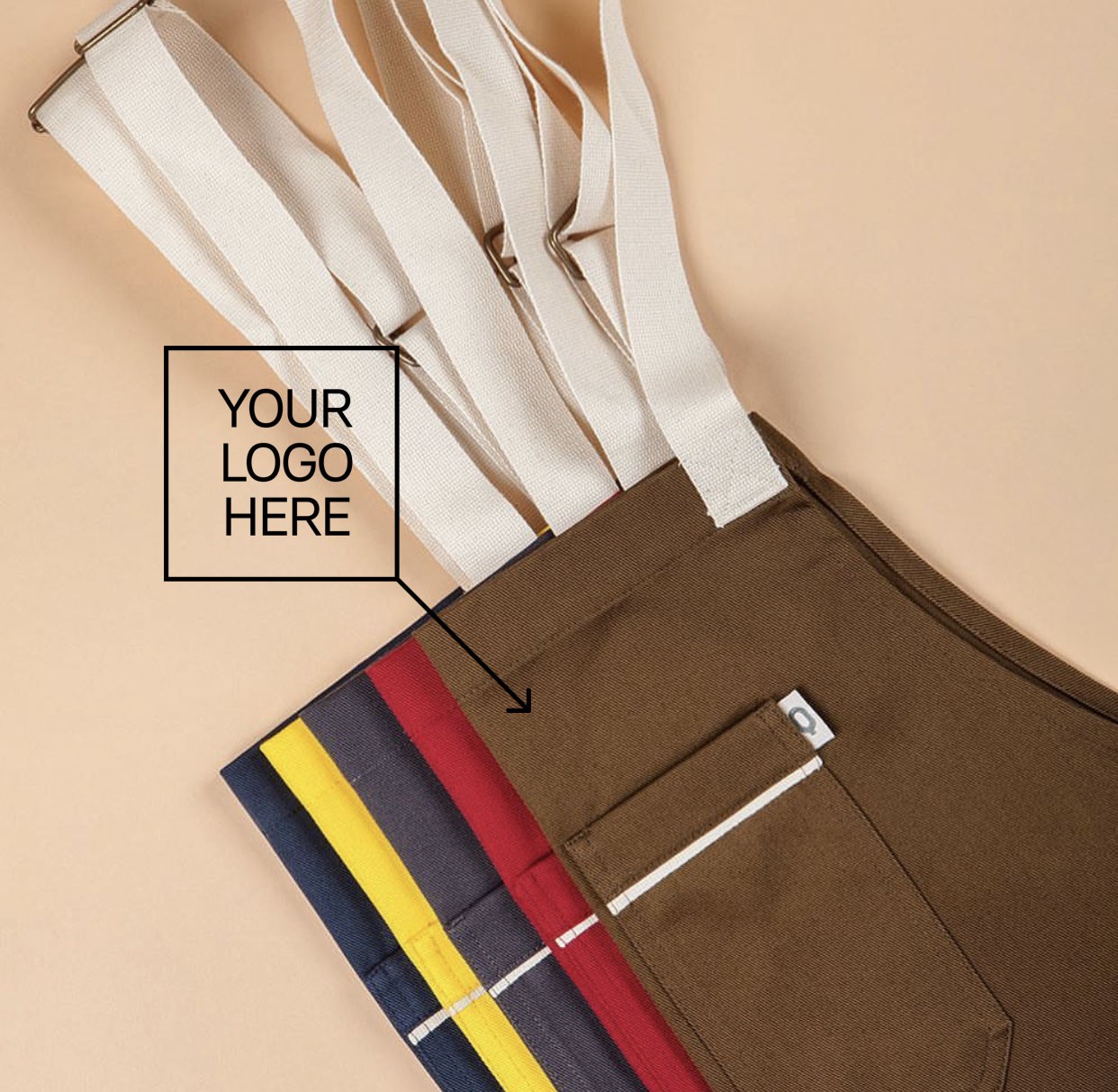 Embroider your logo
Minimum order: 6 units
Price of embroidery: €25 logo pattern programming + €4/unit
Time: .approx.1 week
Garments: Aprons and shirts
*The price of embroidery may vary slightly depending on the difficulty and size
How to do it
Send us the form with your logo and tell us the model that you like and how many units you need.
We'll send you a mock-up so that you can see how your logo will look and make any necessary corrections.
We send you a quote.
Sale to professionals.
No minimums.
Honest production
in Spain and Portugal.
Embroidery
service.
Express shipping
in Europe.